LAKE CREEK HISTORICAL SOCIETY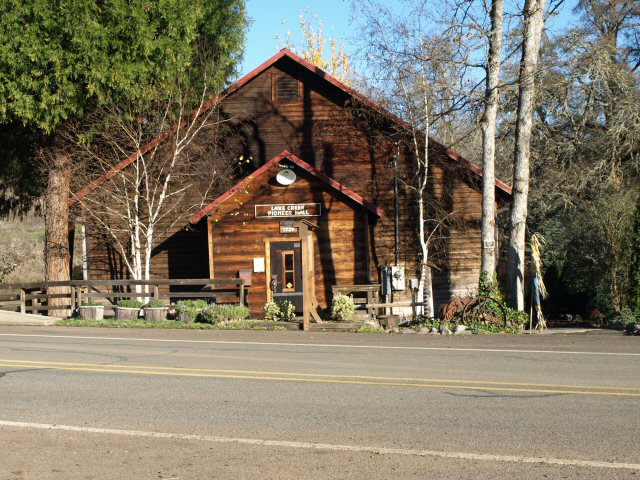 Located in the Southern Oregon Cascade foothills, the community of Lake Creek has been a vibrant locale for farming, ranching and logging for almost a century and a half.
The Lake Creek Historical Society has been a part of that community for almost forty years of that heritage.

Lake Creek Historical Society Pioneer Hall
The Pioneer Hall is the central focus of the Historical Society, and serves as both a museum and a gathering place for the community for various events.
It also serves to keep up the community spirit alive with the periodic get-togethers for potluck dinners and breakfasts to which all are welcome.
In the adjacent park, various community get-togethers and barbeques surround the band shell, and numerous weddings have been performed here over the years.
Also in the adjacent park is the historic Charley Cabin, which was moved here from its homestead in the Shale City area. It contains period artifacts and represents a bygone era that typifies Lake Creek's historical heritage.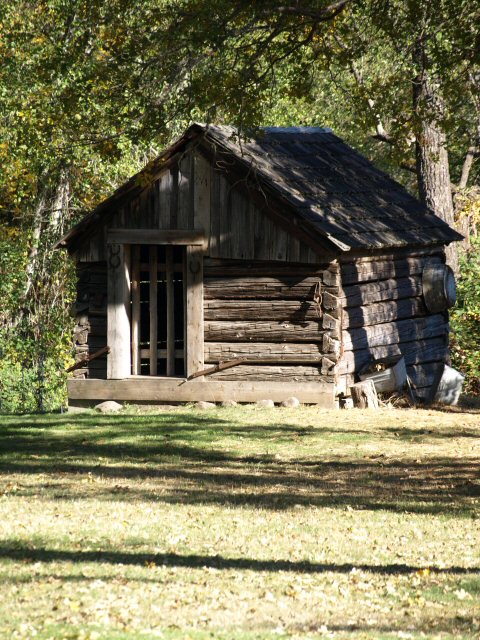 Historic Charley Cabin
Located off of State Highway 140 about fifteen miles east of White City and Eagle Point, the Society's museum and Pioneer Hall is a center for the community to keep the heritage of the area a vibrant part of the local lore and tradition.
The Pioneer Hall and Museum is open to visitors at various times. For renting the hall, making donations, or for any other information, please email them at museum@lakecreekhistoricalsociety.org or call them at 541-826-1513.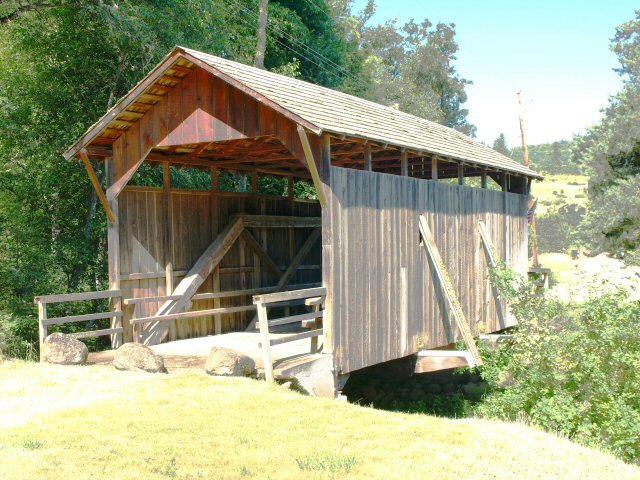 Lost Creek Covered Bridge
The Historical Society, in conjunction with Shirley Stone and the Walch family, maintains the old Lost Creek Covered Bridge, which was built about 1861, and served for over ninety years as the only access to the upper South Fork Little Butte Canyon.
At the end of the bridge, the Walch Family has established a wayside park, with a bandshell and a few benches.