Linda Lee Sutton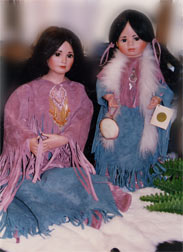 Linda Lee Sutton is a world-renowned dollmaker whose products have earned the praise of any customer lucky enough to have one of her beautiful creations in their homes or collections.
Linda is a Rogue River Valley native, and shares her love of the area in her exquisite Native American dolls.
Another unique aspect of her dolls are 'portrait dolls', where she will take a portrait and create a doll from it.
She's a wonderful person, and we're lucky to have her in the community.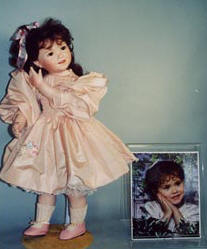 Linda Lee Sutton Original Dolls
        Call:(541) 830 -8384   
Write: P. O. Box  3725  
Central Point, Oregon 97502
    email: Linda's Email